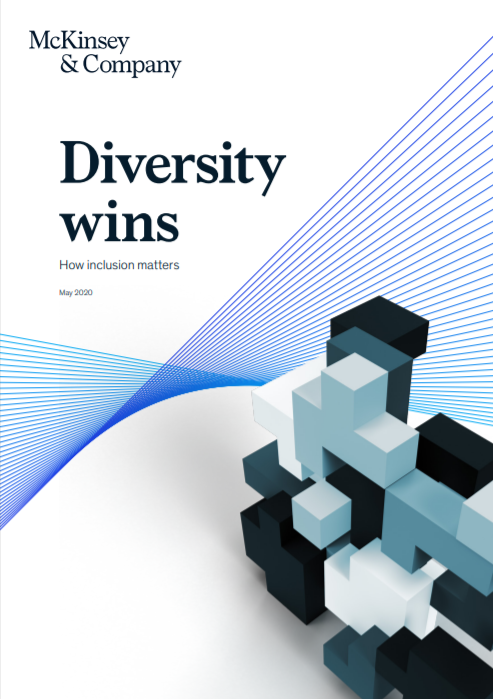 Diversity wins: How inclusion matters
Who's behind it? – McKinsey & Company (2020)
How can it help? – Diversity wins is the third report in a McKinsey series investigating the business case for diversity, following Why diversity matters (2015) and Delivering through diversity (2018).
This latest report shows not only that the business case remains robust but also that the relationship between diversity on executive teams and the likelihood of financial outperformance has strengthened over time. These findings emerge from McKinsey's largest data set so far, encompassing 15 countries and more than 1,000 large companies.
By incorporating a "social listening" analysis of employee sentiment in online reviews, the report also provides new insights into how inclusion matters. It shows that companies should pay much greater attention to inclusion, even when they are relatively diverse.